Huntsman Springs - Golf Course & Real Estate
Project Overview: Huntsman Springs is a luxury development built in a rural mountain setting in Driggs, Idaho. It features a golf course, fly fishing ponds, a community clubhouse and restaurant, nearby outdoor activities and national parks, and guiding services.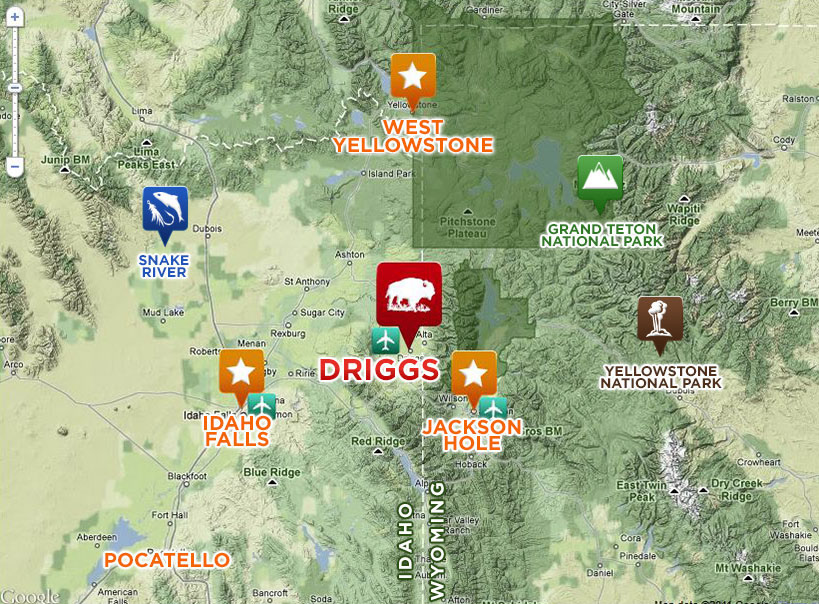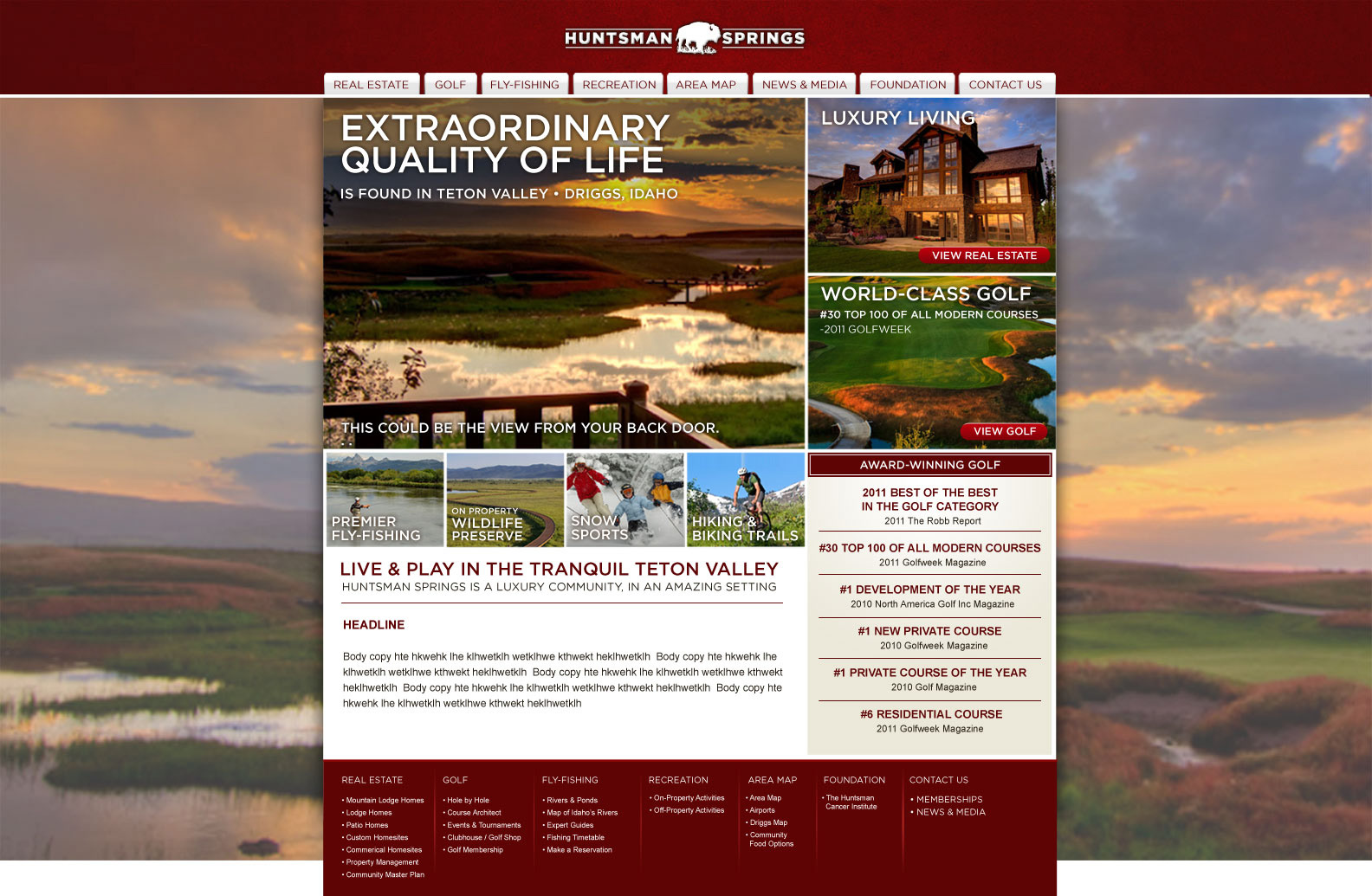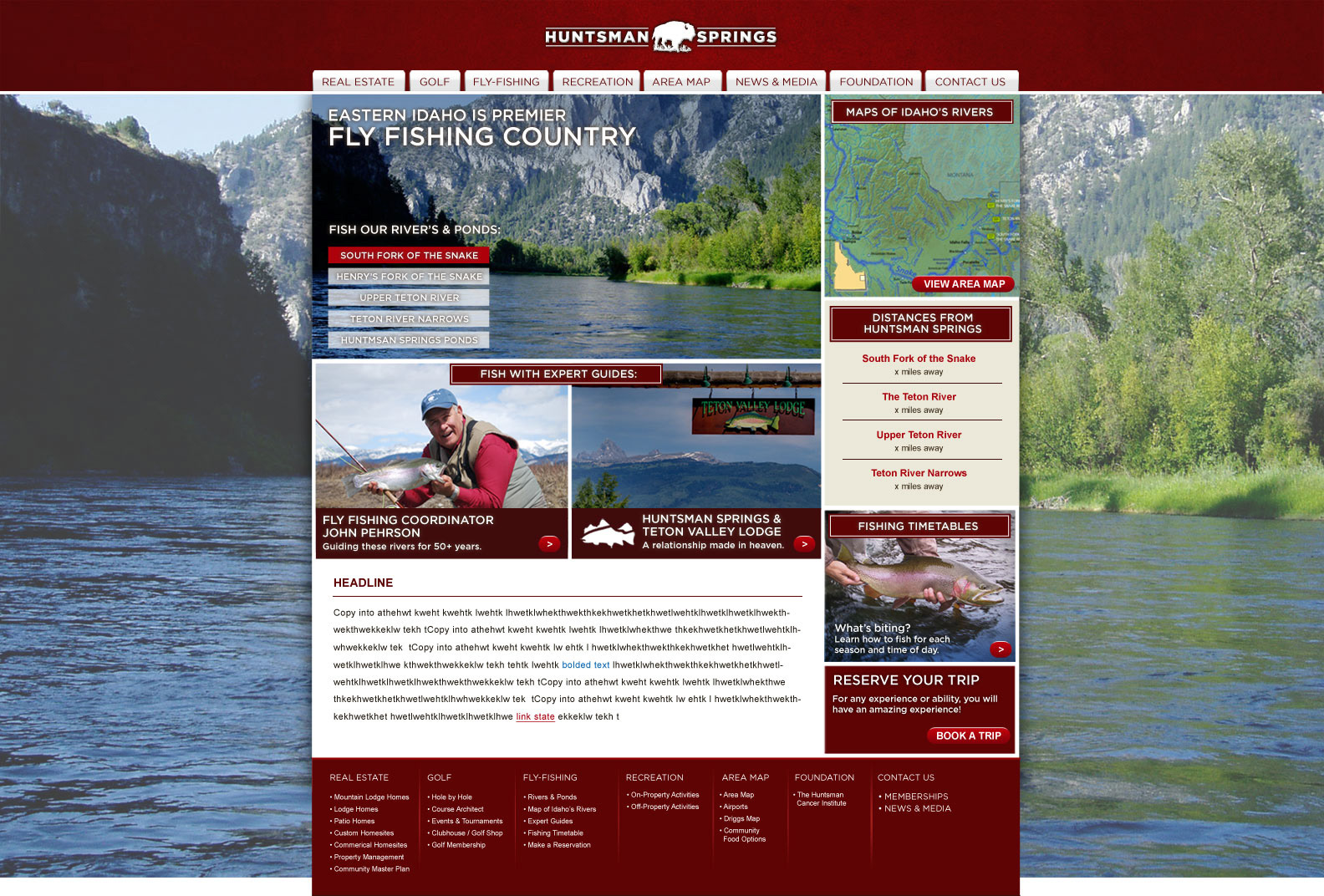 Golf offerings  - featuring their award winning golf course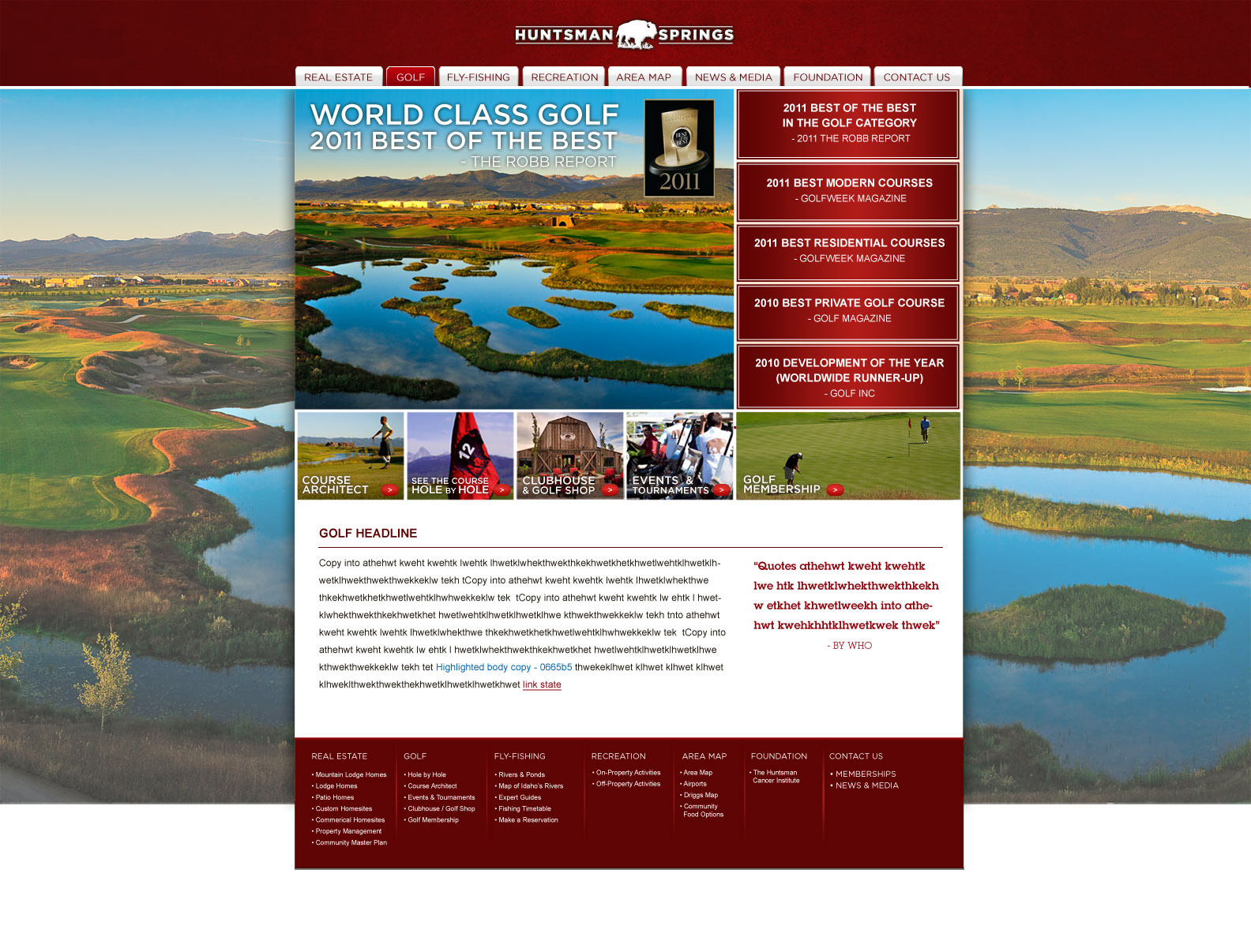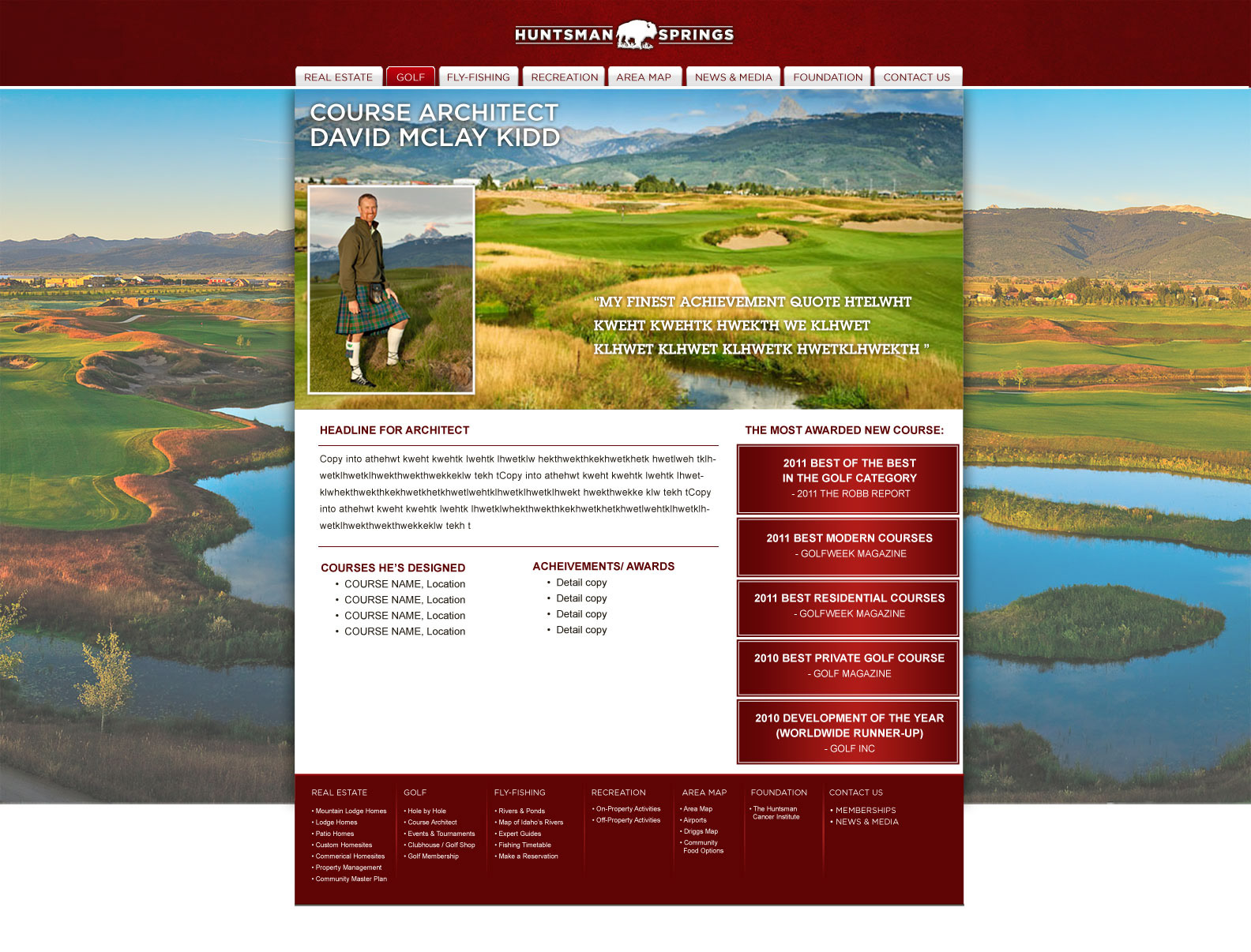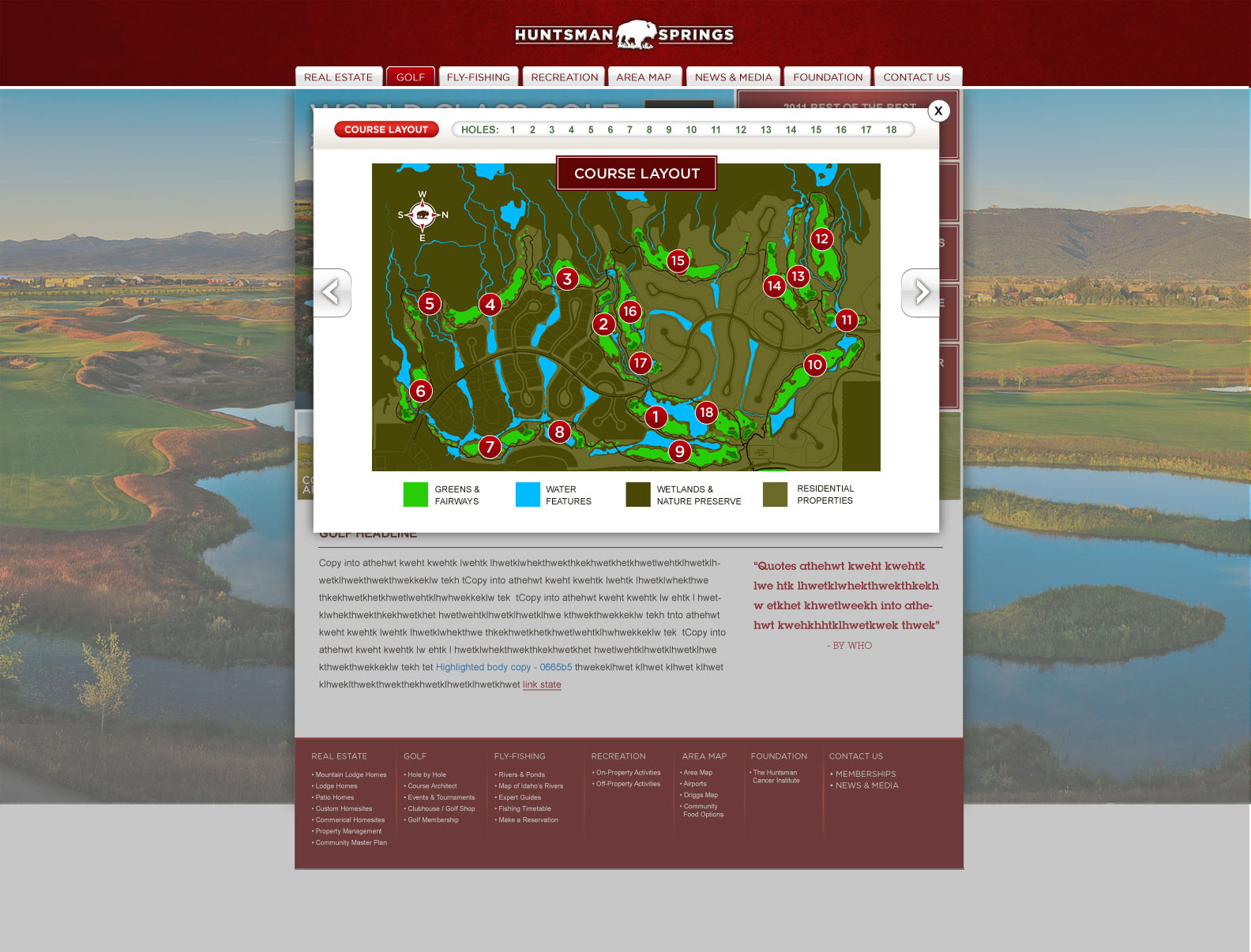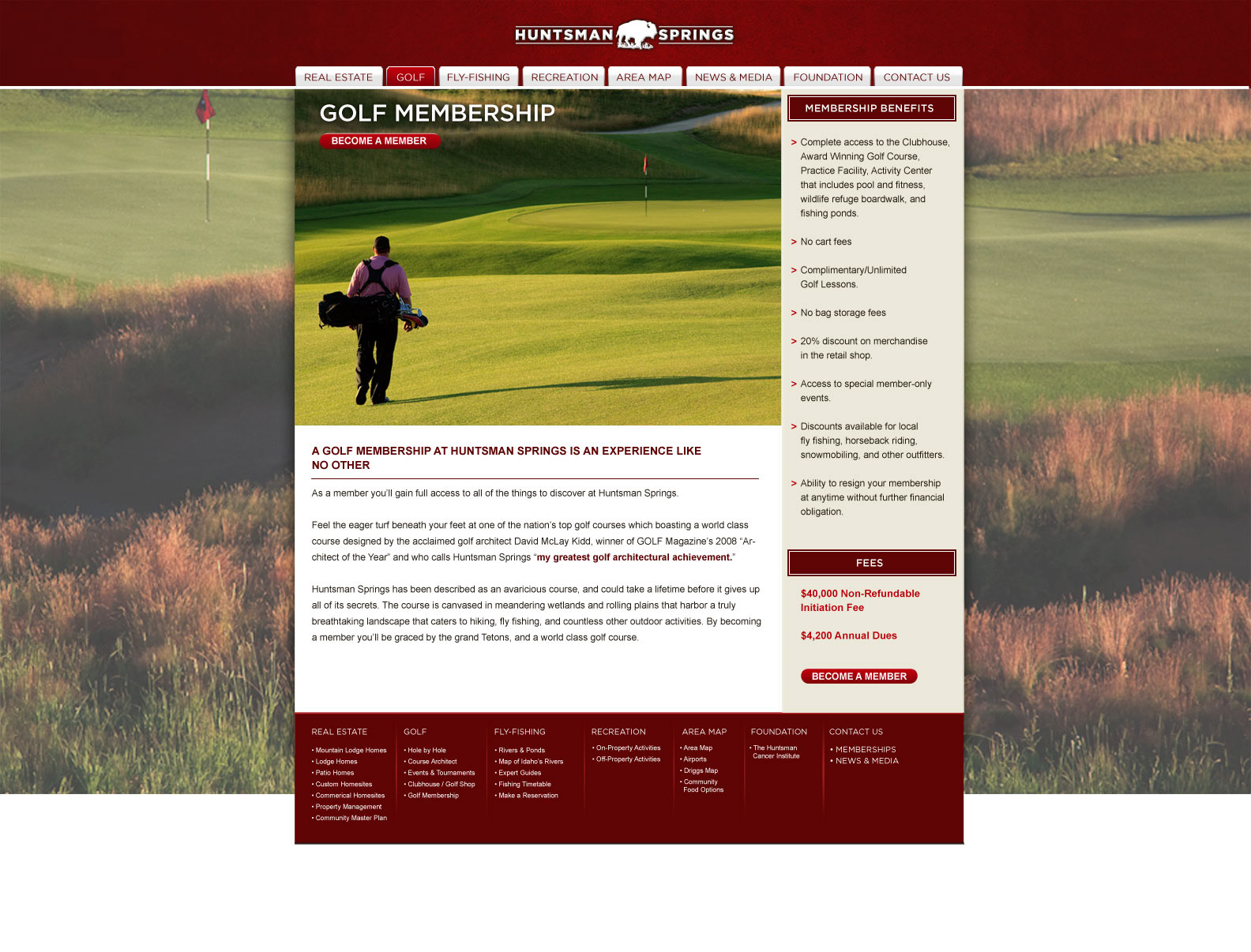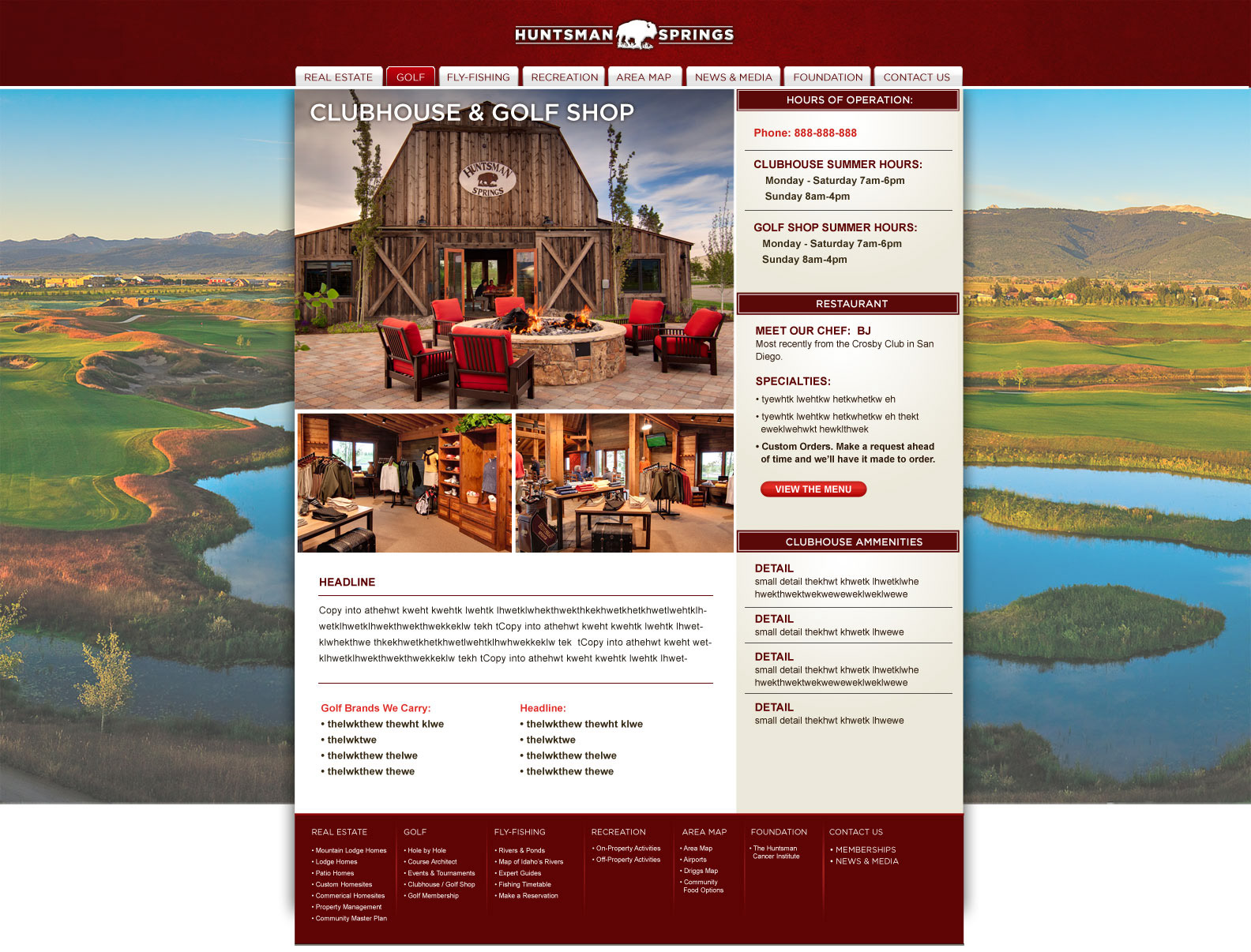 Real Estate  - Selling Luxury Properties, Home Sites, & Interior Design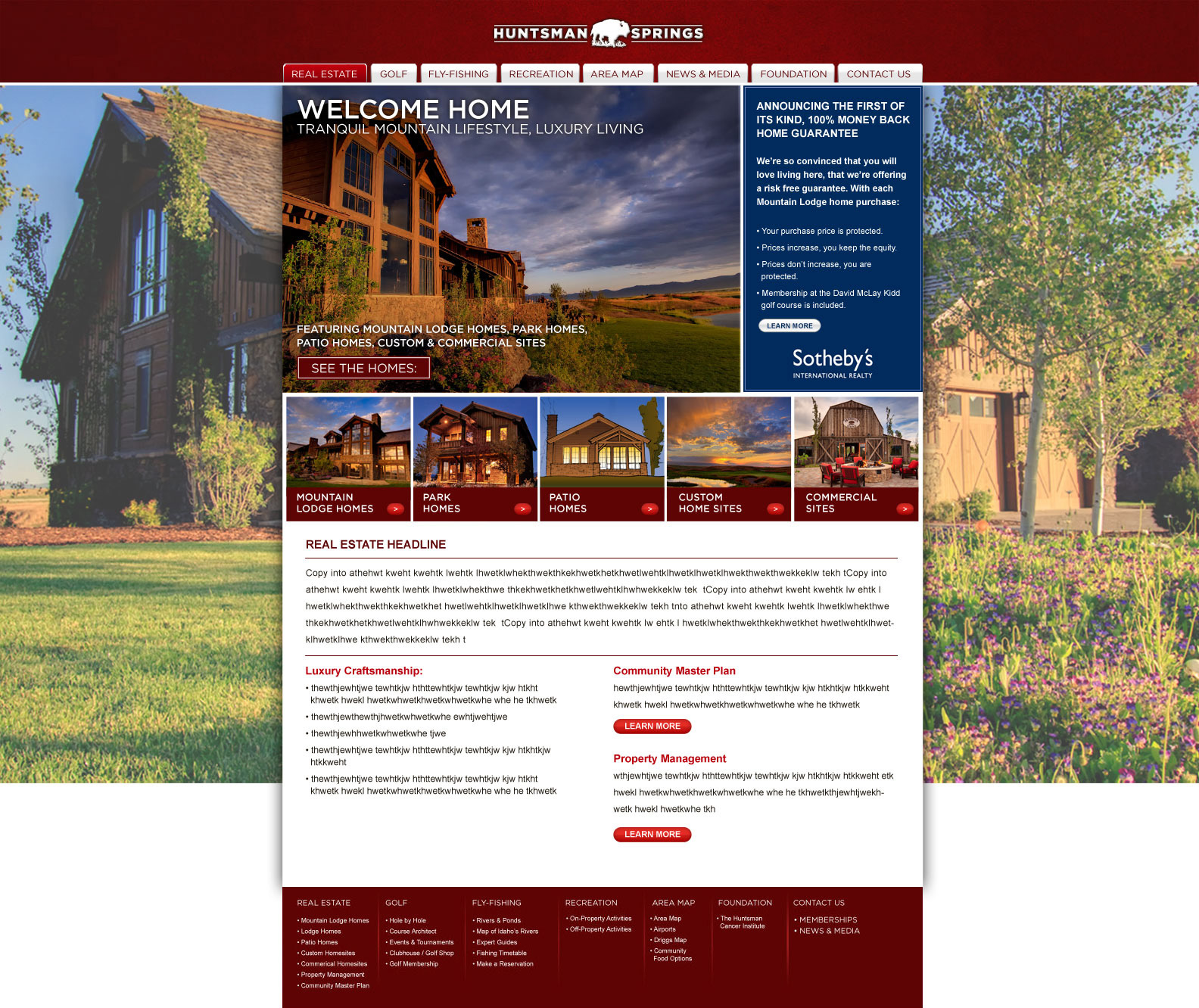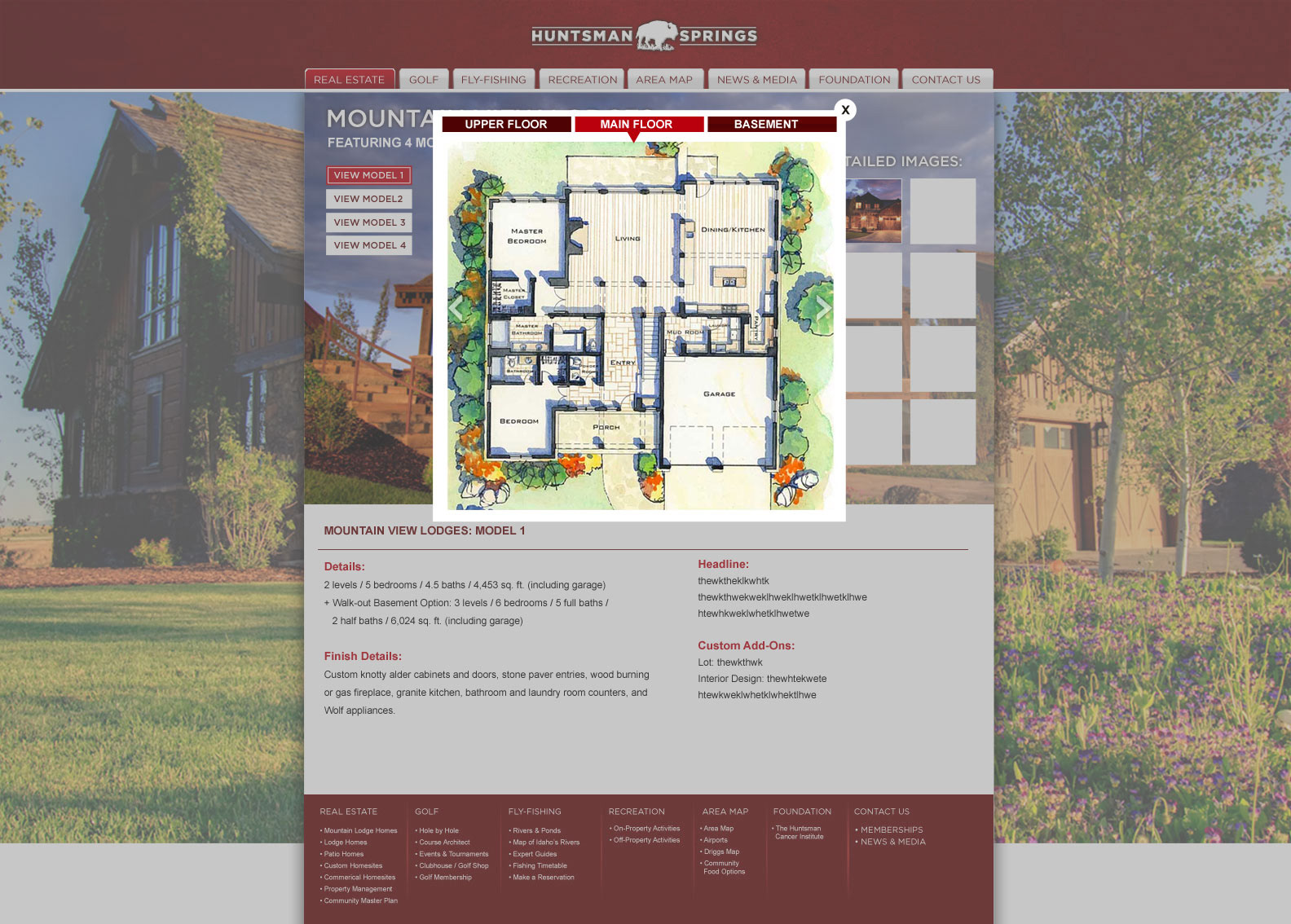 Profits from Huntsman Springs fund cancer research, at the Huntsman Cancer Institute, in Salt Lake City.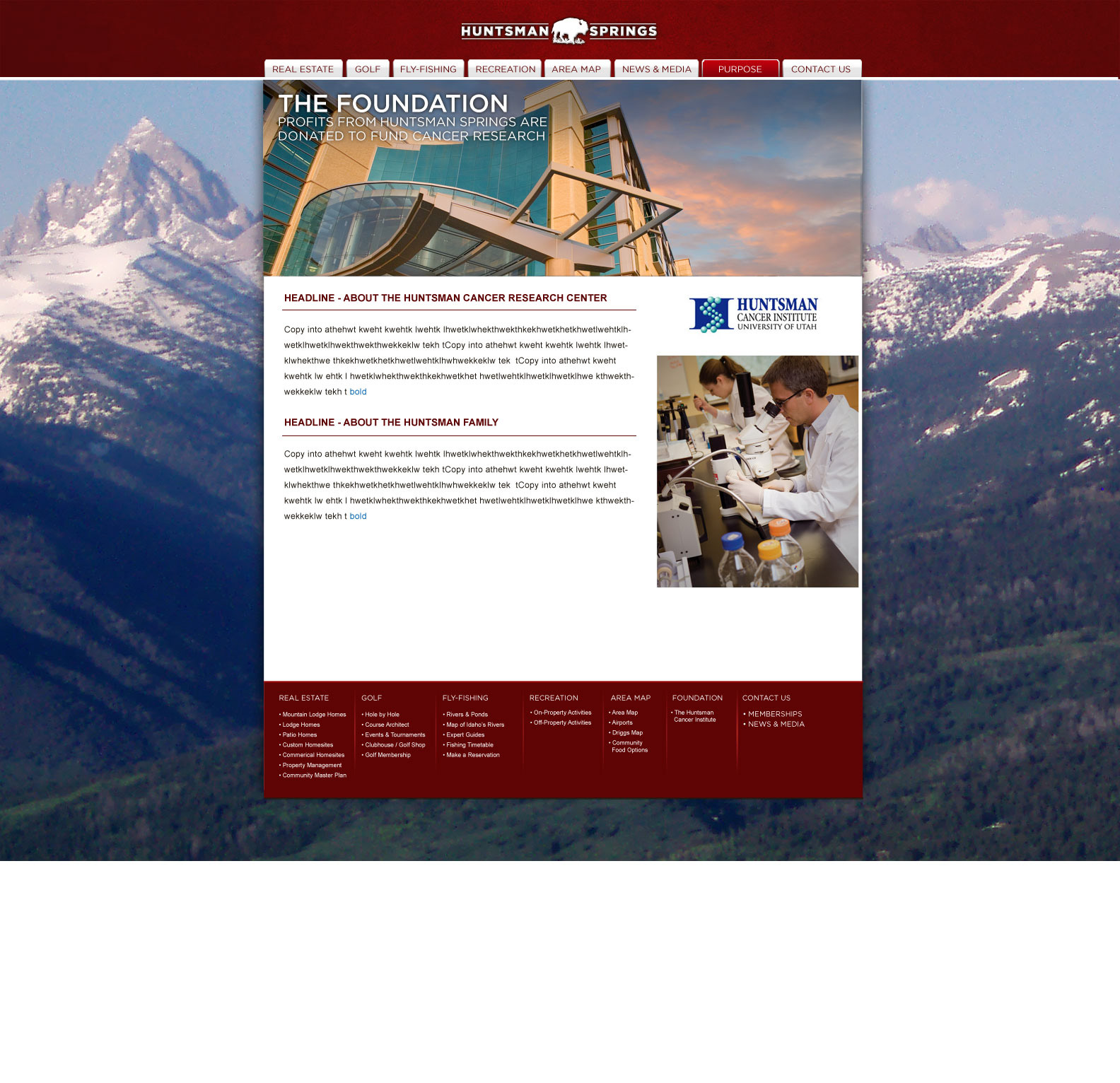 Contact (filters area of interest)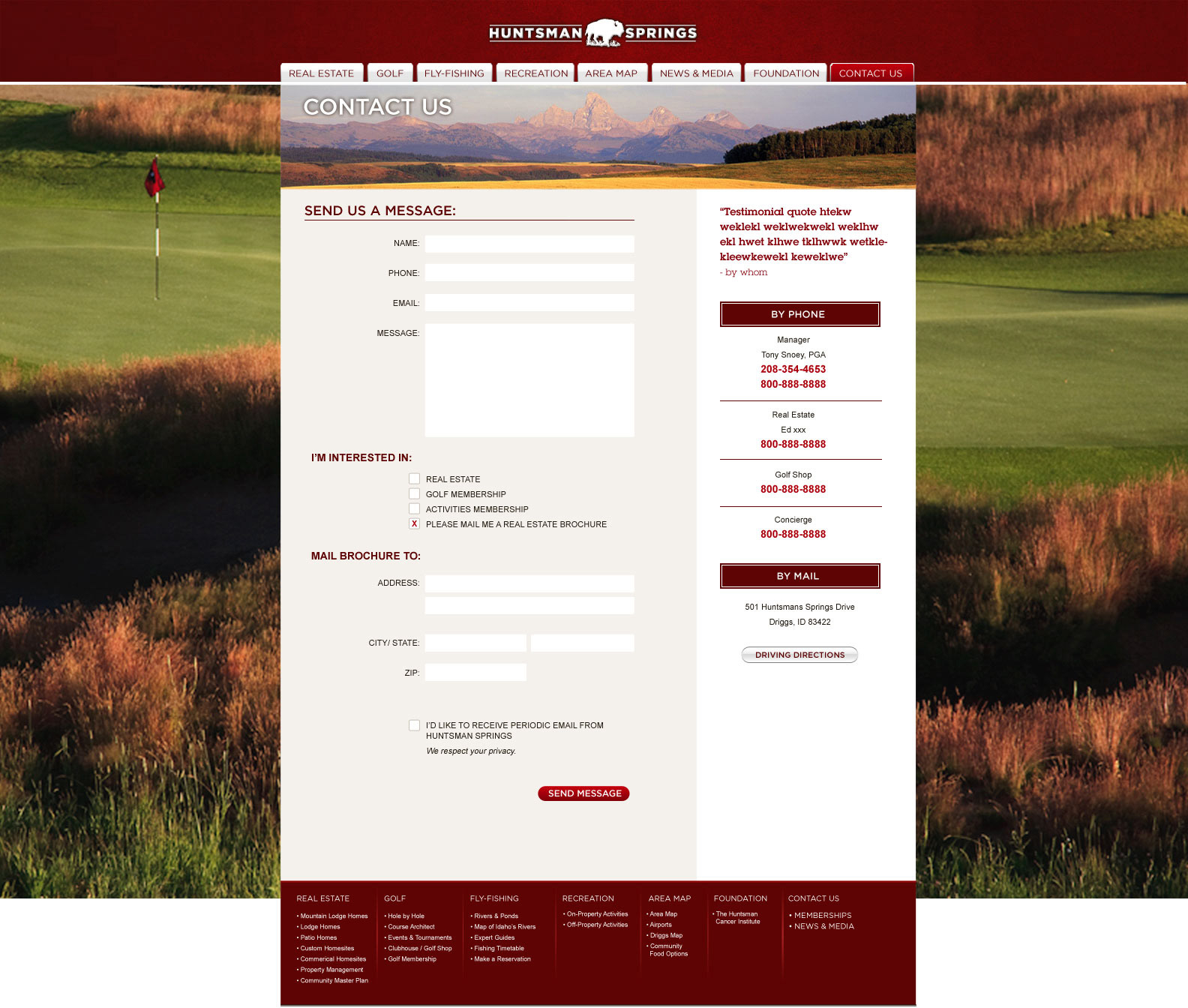 Blog - Focusing on the Driggs community, nearby national parks, and community events found at Huntsman Springs.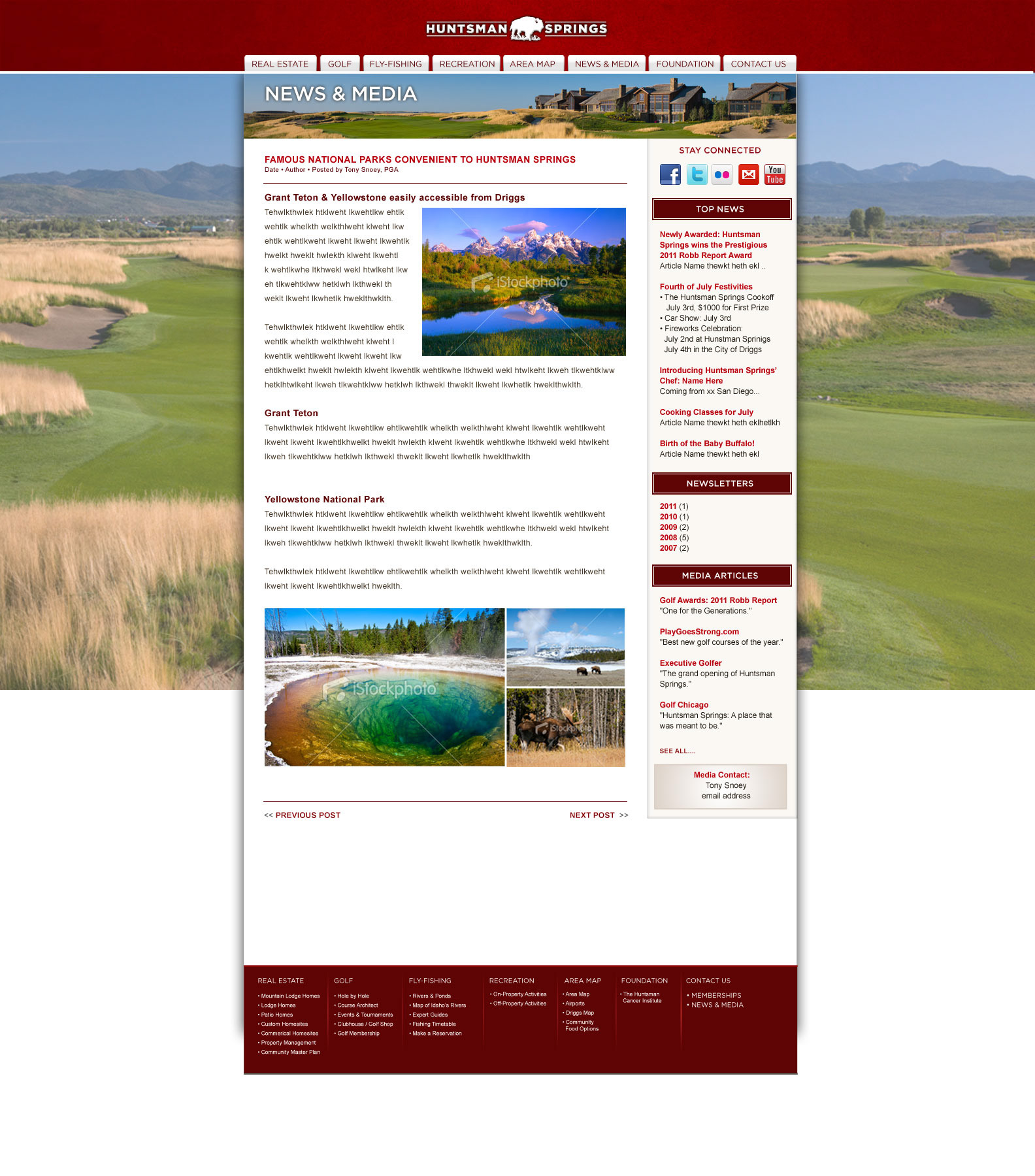 Promotional Mailer Trifold -  Golf Club Invitation