Worldwide Trekking (wwtrek.com)
is a world-wide adventure travel guiding company featuring trips to Nepal, Africa, Peru, the Galapagos Islands, Morocco, and custom trips. Their website is an offering of current trips.
Its sister site, the Human Outreach Project, organizes philanthropic projects to serve the areas they trek, and has been funding and building an orphanage in Africa, and dental clinics in South America.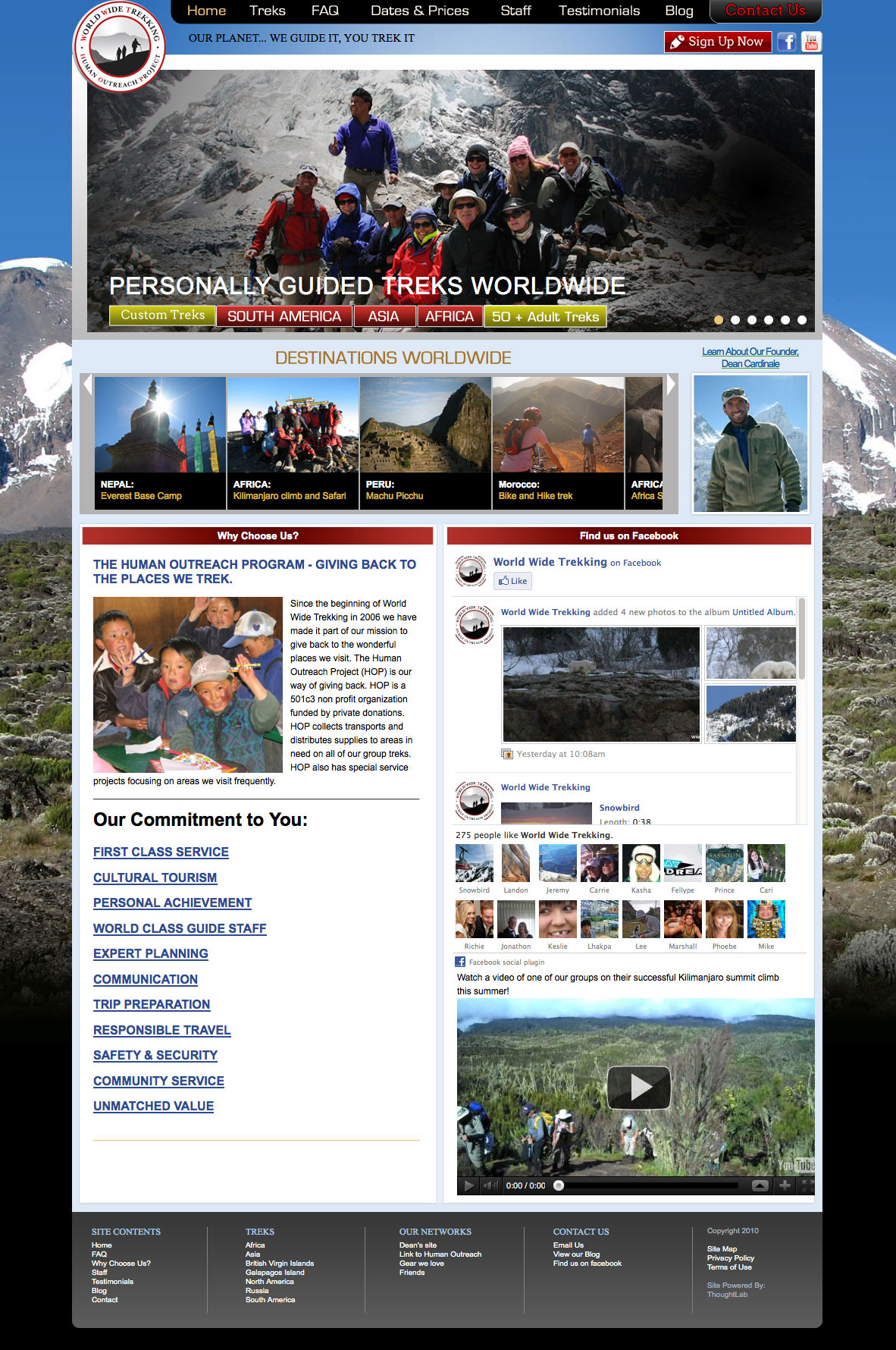 Home Page rotating banners feature the most popular trips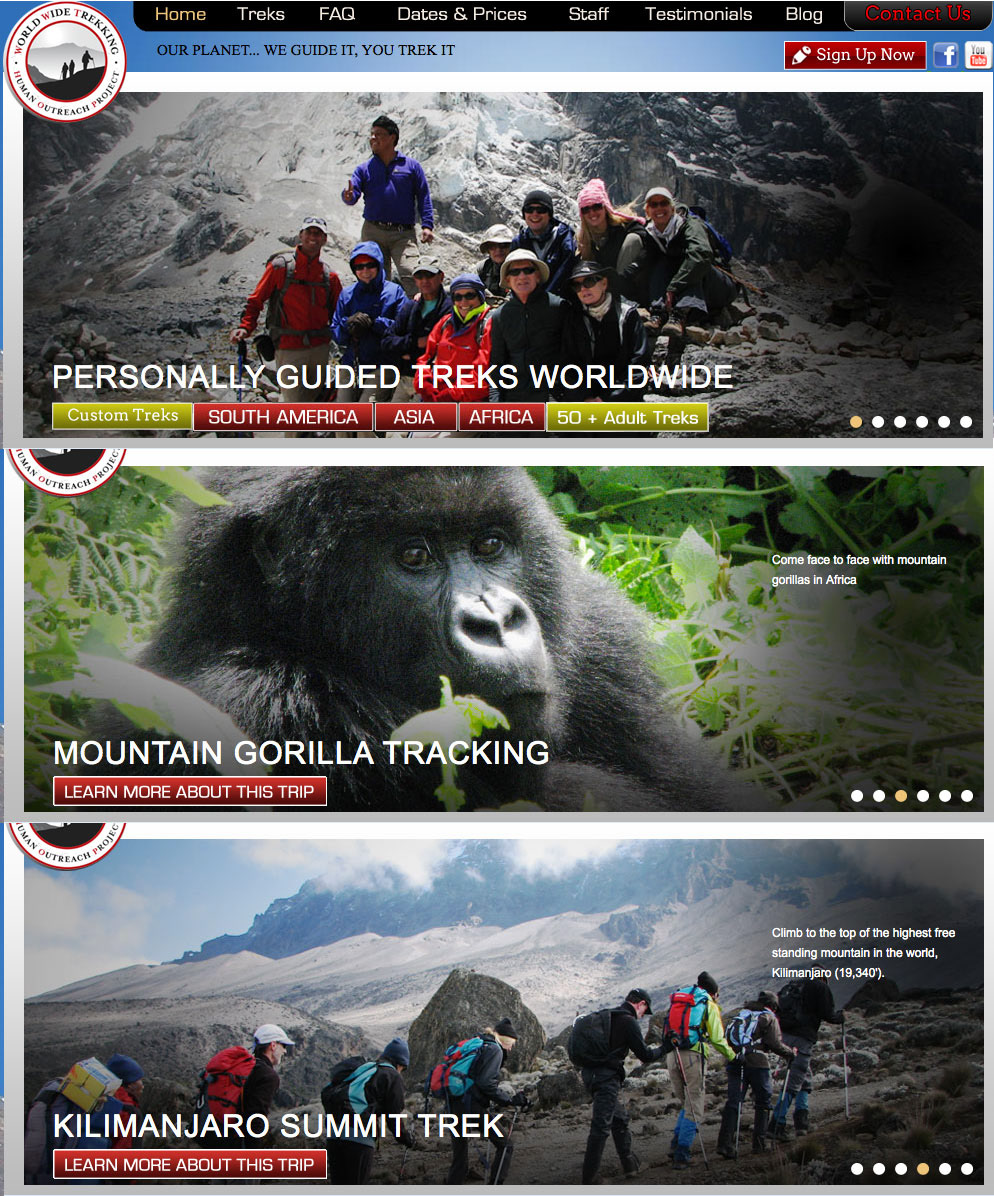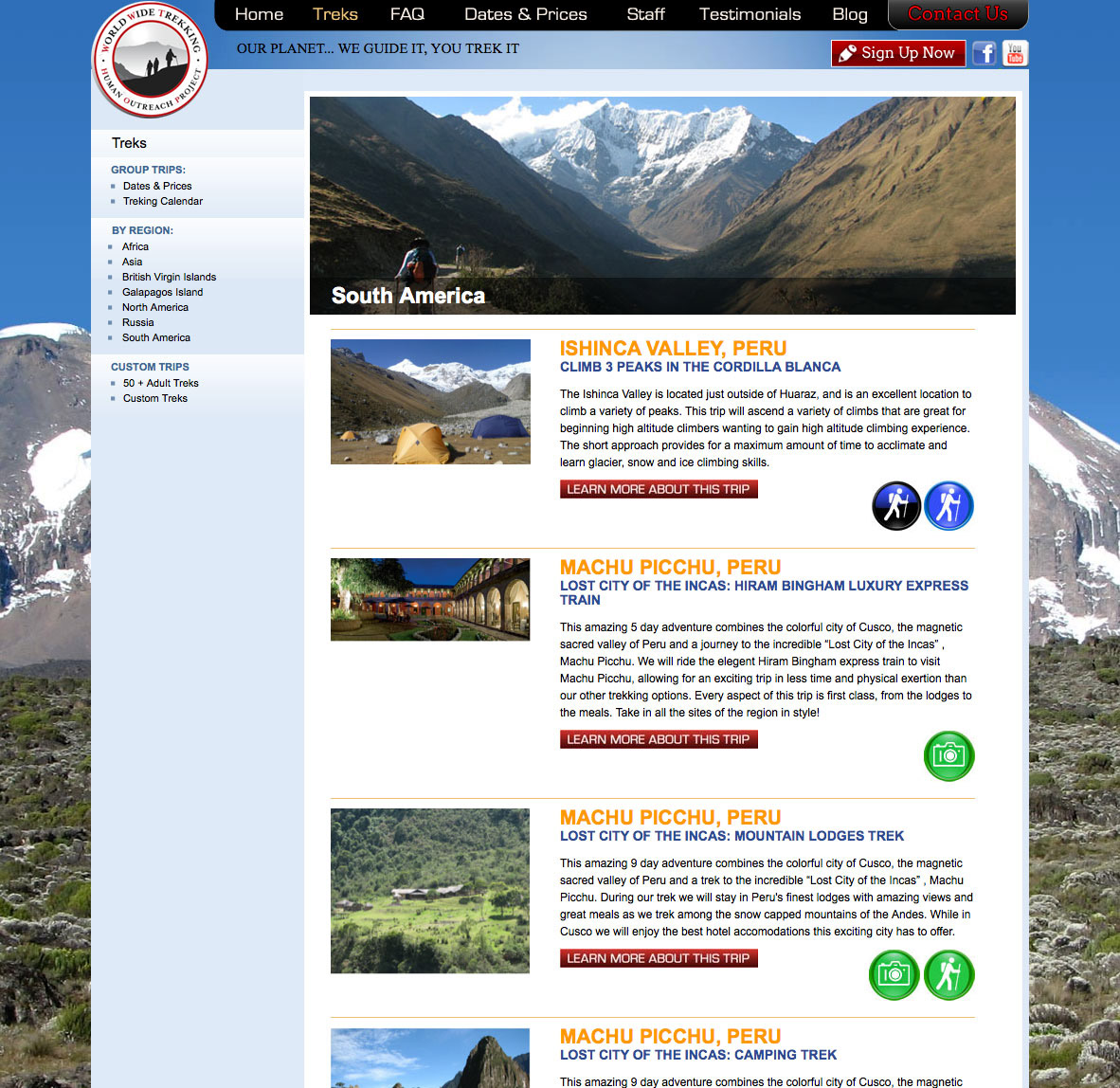 Viewing the Details of a Trip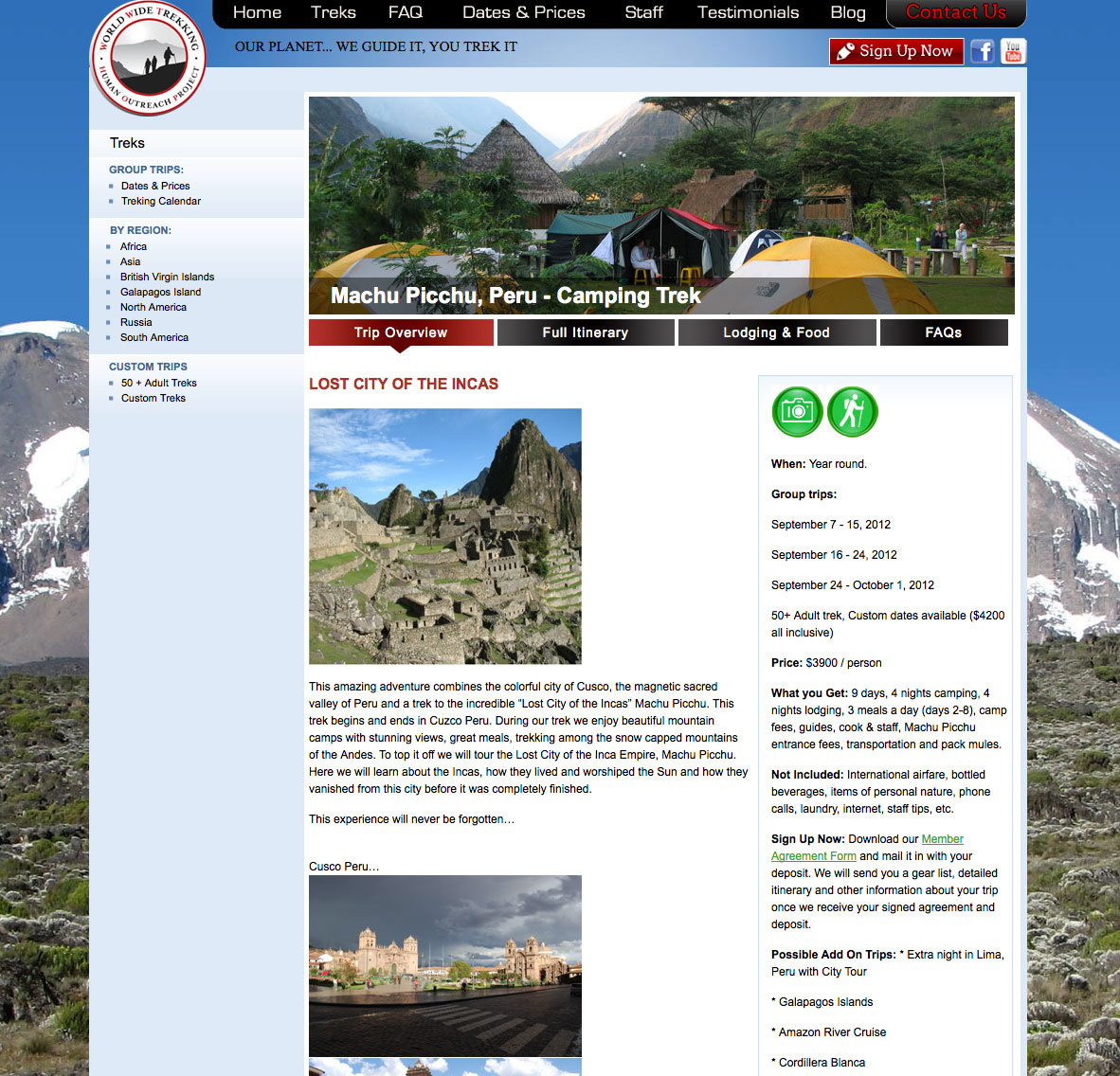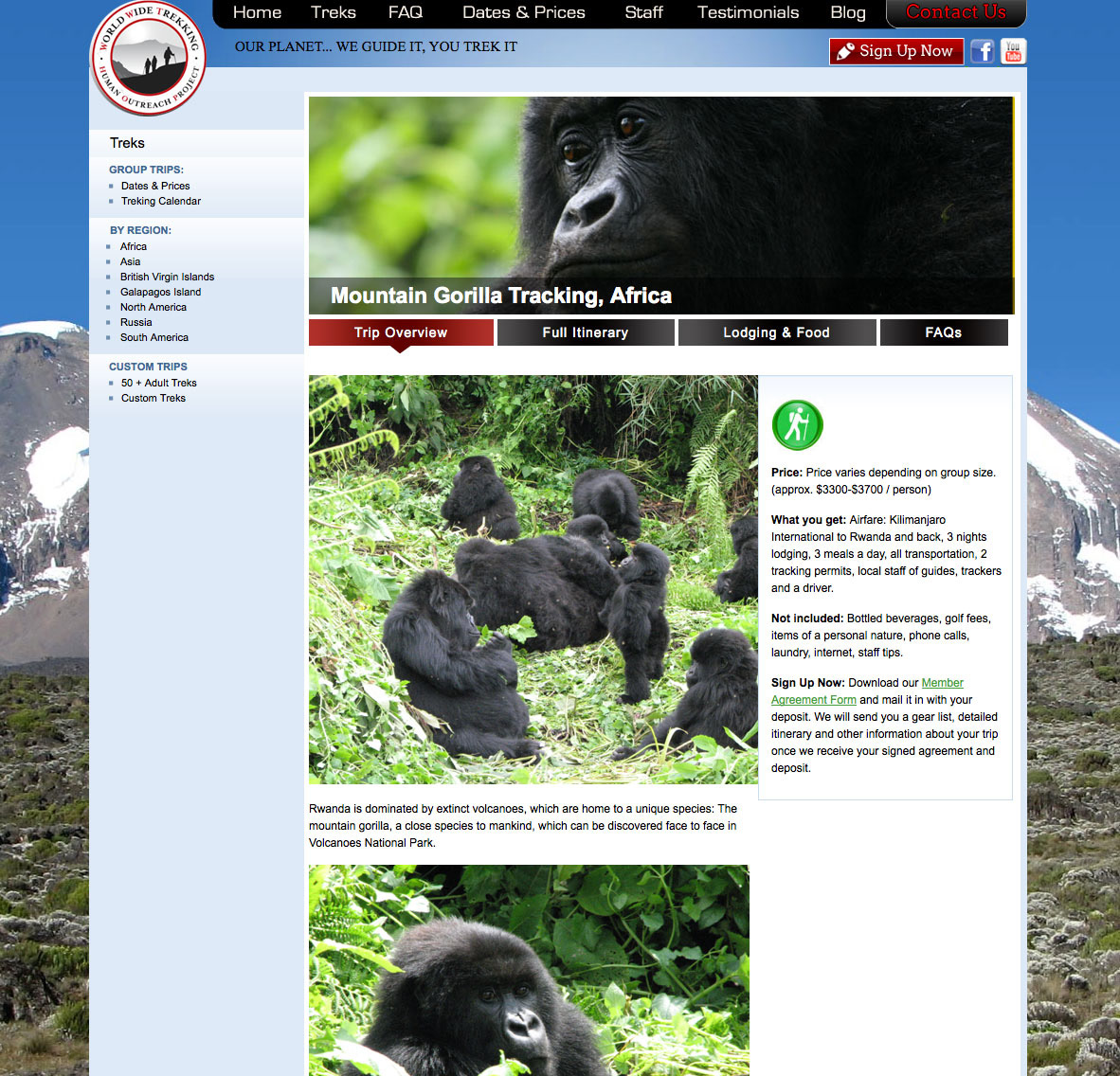 Blog - featuring trip updates from the road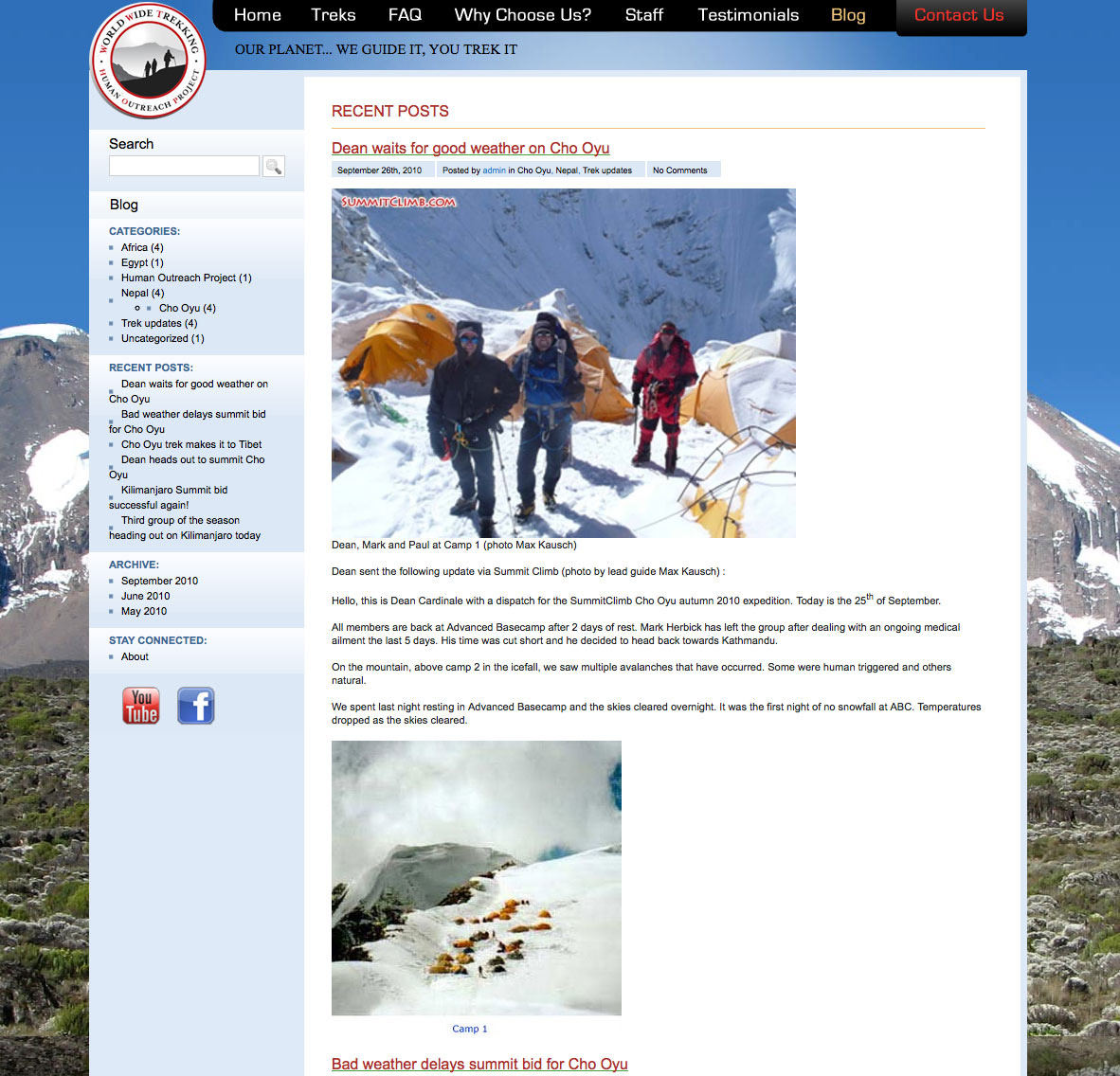 The Human Outreach Project

- sister site to WWTrek, with it's own logo and color palate, but a similar look and feel.
Human Outreach Project - Home Page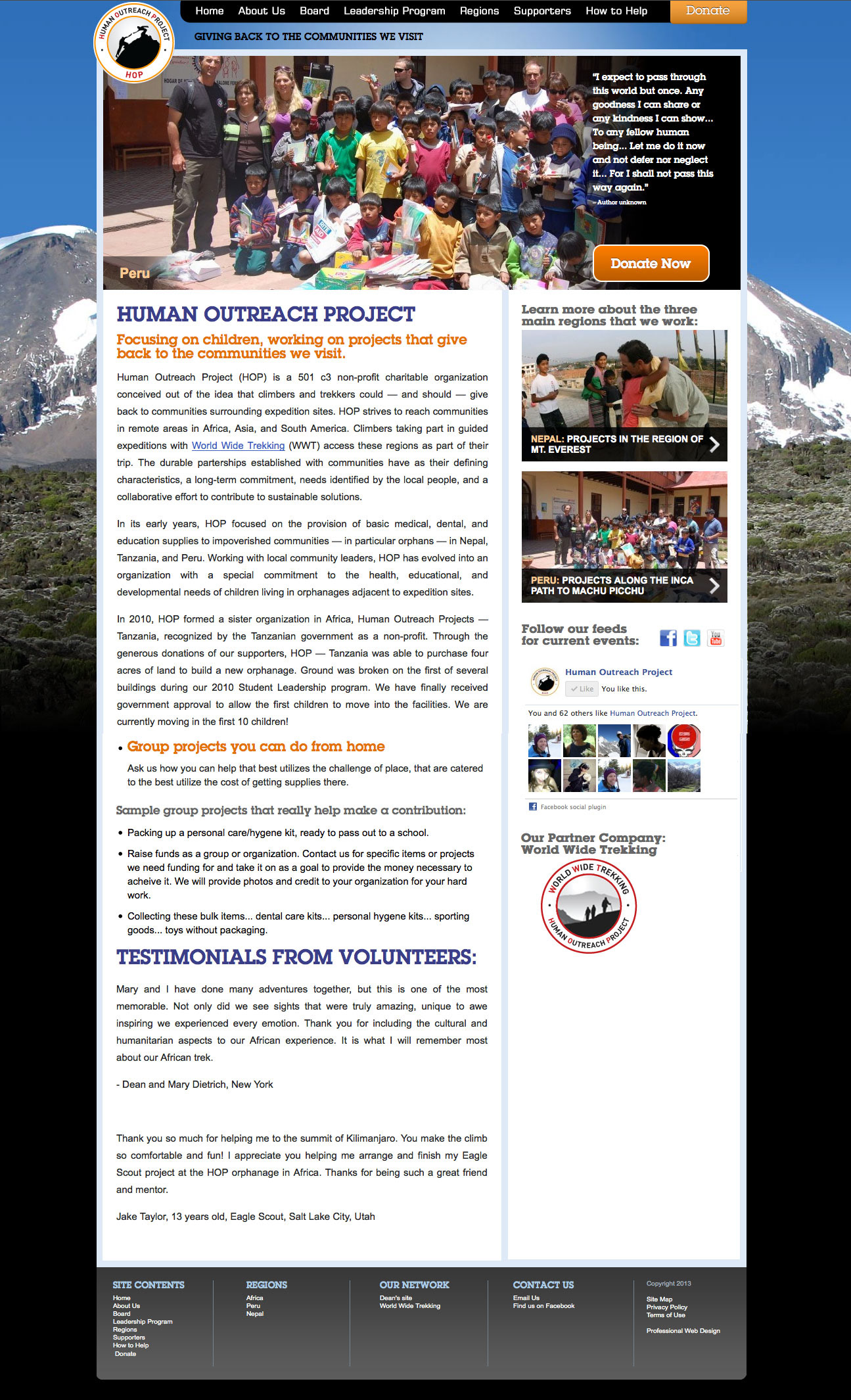 Human Outreach Project - Regions